Kids Night Out
Saturday, March 8th from 4:00- 9:00PM
St. Patty's Party! Come for a night of games, themed activities and Pizza.
Read more…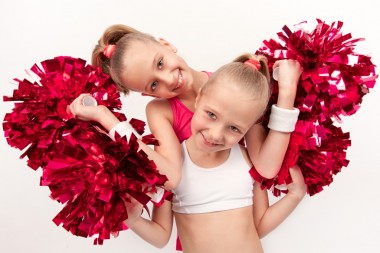 Get Ready to Cheer
Cheer Tryouts coming soon! Check out our March and April Camps and Clinics to get you ready to cheer for any Cheer Team.
Read more…
Spring Break Camps
March 17-21st
March 24-29th
Join us for our eggciting Spring Camps this year, with two spectacular themes: Bugged Out! and Eggstravaganza!
Read more…
Spring Dance Camp
March 24th-27th
9:00am-12:00pm
Ages 3 and up
Dancing in Wonderland Camp.
Read more…
Belle's Tea Party!
March 28th
11:00am-2:00pm
Ages 3 and up
Come be our guest! At Belle's Tea Party
Read more…
Lunch Box Boogie
March 28th from12:30-2:00pm. This is a Preschool mini camp for ages 3.5-5 years. This is a perfect time for mom to go have a lunch date with a friend. This month's theme is "Indoor Easter Egg Hunt"
Read more…
April Days Camp
April 18th "Super Hero Camp"
April 21st "Circus Camp"
Join us for 2 fun filled days of camp! The children will learn to be a "True" Super Hero and have some BIG FUN under the BIG TOP!
Read more…
Chizzled Chicks Challenge
April 7th- May 16th
This is a 6 weeks weight loss pre-summer challenge for adults.
Read more…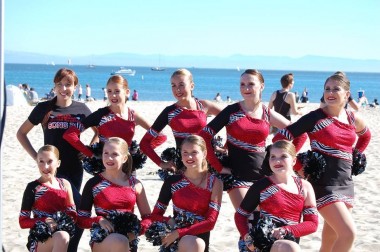 Song Pom Dance Team Clinics and Auditions
April 22, 24, and 26th Song Pom Clinics
April 27th Auditions
Click below if you are interested in learning more about our Song Pom Dance Team.
Read more…
Gymnastics Showcase
Due to the overwhelming response of our Showcase we are scheduling a 2nd Showcase date for those who were not pre-registered in time for our first one. Please sign up at the front desk. Date to be announced.
More info to follow.
Testimonials
Black Diamond is a well-rounded, organized and friendly place; a winning combo for students to learn and grow. The enthusiastic staff has a nice balance of strong teaching skills and genuine encouragement. The bright environment, variety of super stations and star chart round out this great-for-kids place!Trine Gallegos